Originally from Cuba but coming to Scotland from Spain, Heller is the new Rector of St Augustine's Dumbarton. He was ordained a priest in the Spanish Episcopal Church and was the first minister for the lively Episcopal Church in La Corunna, which he previously established.
Before Ordination Heller was a radiographer.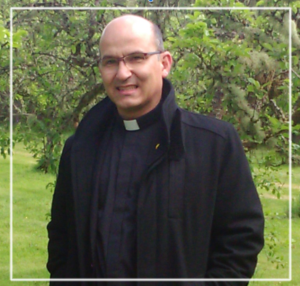 He served for five years as the Associate Priest for the Renfrewshire Heartland Group of Churches (St Mary's Port Glasgow, St Fillan's Kilmacolm, and St Mary's Bridge of Weir).
Heller's gentle leadership brings sensitive and reverent worship of God, coupled with thoughtful preaching which encourages us into a deeper faith.