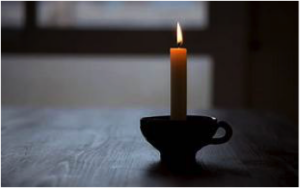 Anyone who occasionally yearns for a quiet Service with space for reflection will welcome the latest addition of Sanctuary.
Sanctuary takes place on the first Thursday of each month at 7 pm in St Augustine's. The atmosphere is calm and prayerful, so that we may contemplate without distraction but interspersed with some carefully chosen music, stillness, prayers for healing, laying on of hands, and anointing.
"I have left these services feeling refreshed and without any of the anxieties I may have come with". Just one of the comments heard from one of the persons who have been attending Sanctuary.
There is an open time for those wishing to share their personal Testimonies or experiences which are often a great source of encouragement.
It's really heart-warming to know that Sanctuary once a month provides a safe space to refresh body, mind, and soul.
Why not come along and give it a try?